Vintage French Glass Seed Beaded Flower Bouquet In Beaded Wall Vase Art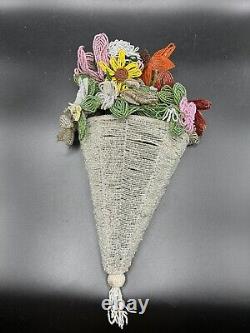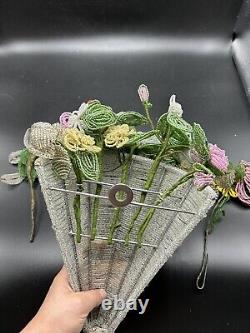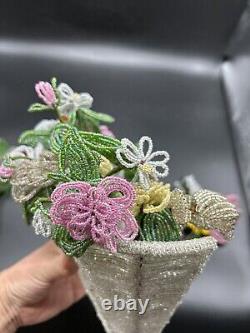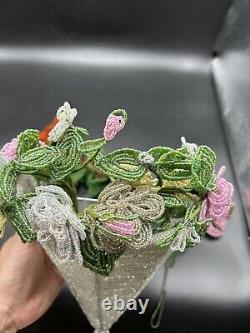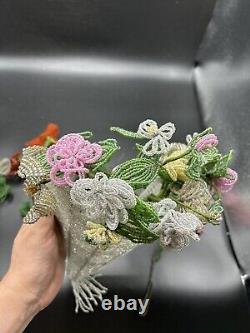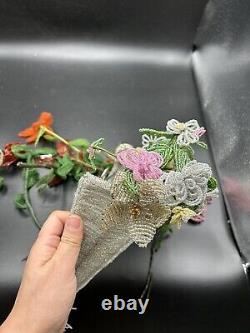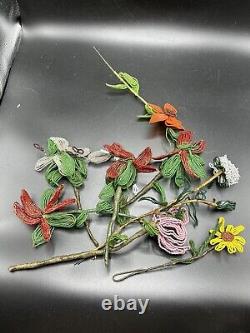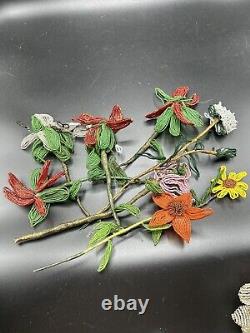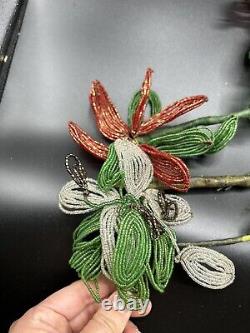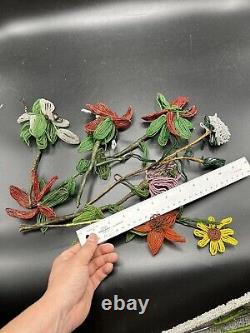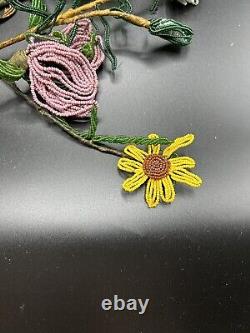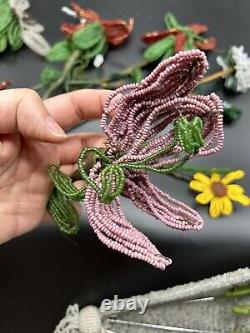 This vintage French glass seed beaded flower bouquet is a stunning piece of art that will add elegance to any room. The bouquet comes in a beaded wall vase and consists of a lot of multicolored variety of beaded flowers. The handmade craftsmanship is exquisite, and the flowers are a perfect addition to any beaded collection. The French beaded flowers are a rare and unique find that will make an excellent addition to any collection.
The lot is a custom bundle that includes a variety of colors and shapes, making it a versatile decoration that can match any decor. Whether you're a collector or just looking for a beautiful piece to display in your home, this vintage beaded flower bouquet is a must-have. In very good vintage condition.

---