Fenton French Opalescent White Milk Glass PETITE EPERGNE 4 Vase 6 Bon Bon 50'S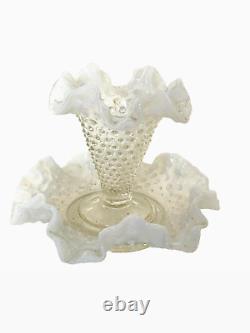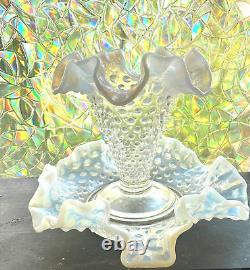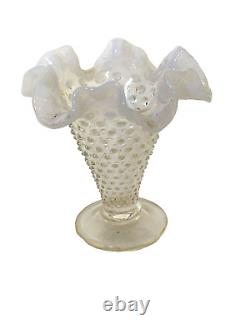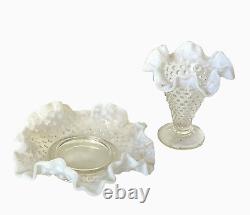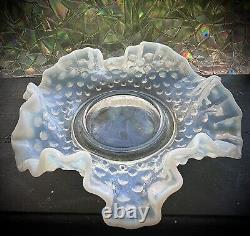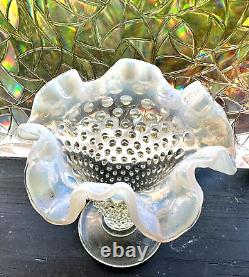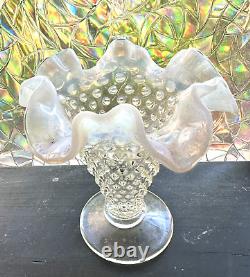 Rare Vintage/Antique Fenton French Opalescent White Milk Glass "PETITE EPERGNE". 4" Vase 6" Bon Bon 50'S Fenton.
This exquisite set named " Fenton Petite Epergne Set" consists of 2 pieces that belongs to each other but could be used solely or individually and still will serve its purpose. The trumpet pedestal footed vase 6 is a double crimped opalescent white hobnail that is well fitted into a the opalescent hobnail dish. Both were introduced and discontinued in the 50'S.
Fenton introduced the Petite Epergne Set with the French Opalescent and Blue Opalescent colors using the Double Crimped 4" Vase & Double Crimped 6" Bon Bon Dish during the 50'S. A shallow indentation was added to the Bon Bon Dish for the vase to rest. A great collector, great to excellent condition no chips, nor breaks with French color white opalescent distinctive as a Fenton piece.

---