Antique French Sea Green Opaque Opaline Vaseline / Uranium Glass Vase Bowl Urn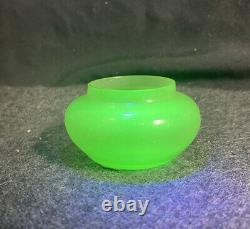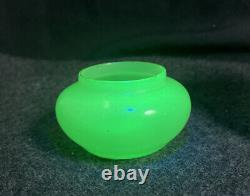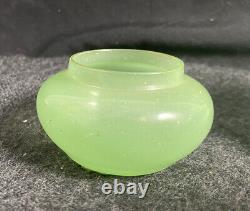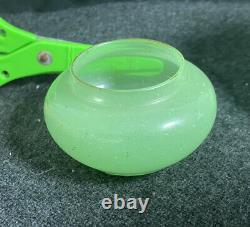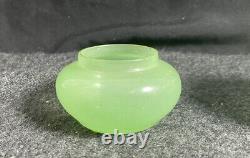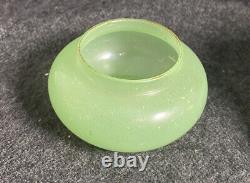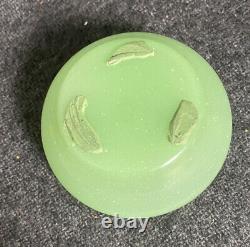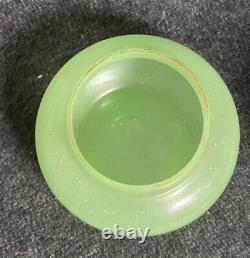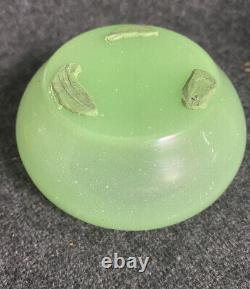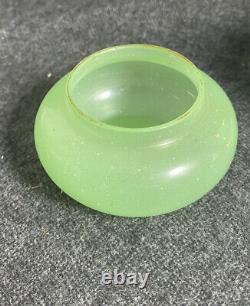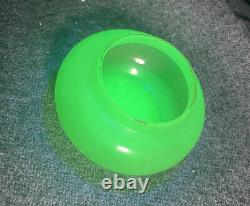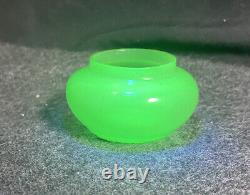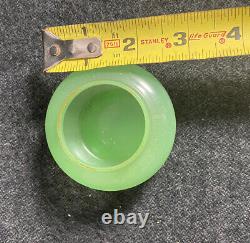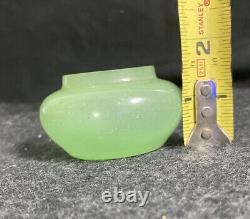 This listing is for an Antique French Sea Green Opaline Vaseline / Uranium Glass Vase, bowl, or small urn. It is made of a beautiful antique sea green french vaseline or uranium glass- the photos really don't do this gentle color justice.
The glass is so finely blown, and so opaque & perfectly colored that you can see objects through it! Just check out the photo where you can see the pair of scissors from the other side!
In addition to the common orangy glow in sunlight, it also glows EXTREMELY bright under a blacklight. It is not marked by any maker. It is an excellent collectors item, holiday gift, decor or display piece, and more!
This piece a simple yet classic shape, skillfully executed in glass. The rim is in exceptional shape for its age, showing no damage at all.
It is in excellent condition. I have found no chips cracks or any other damage on it at all. In addition to a strong glow under blacklight, it also has that beautiful fiery orangey glow when backlit by natural light, the desirable look many call the "ring of fire". Thank you for your consideration, reasonable offers always considered.
This is a perfect piece for collectors, decor, gifting, and more. It is a must have item for those who like to display and show off their collections.
Comes as is, please see photos for details & measurements.

---