1915 Art Nouveau French Gabriel Argy Rousseau Pate De Verre Glass Vase Sorbier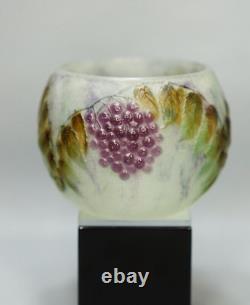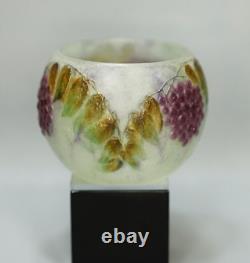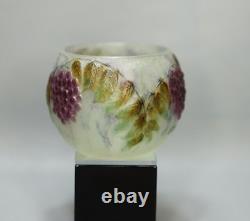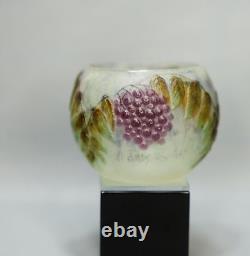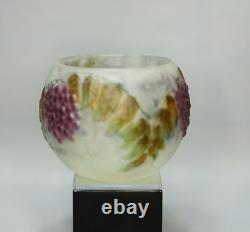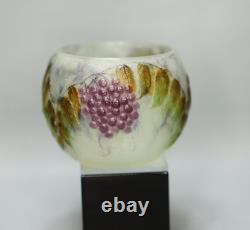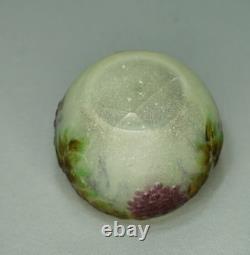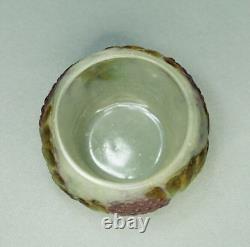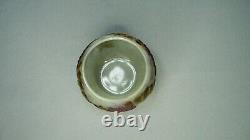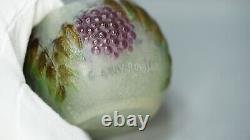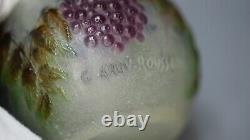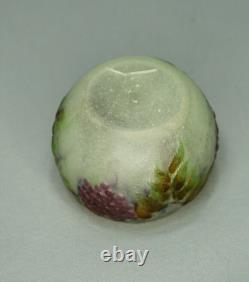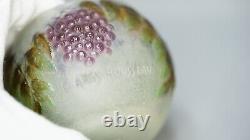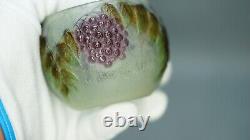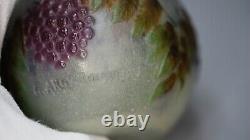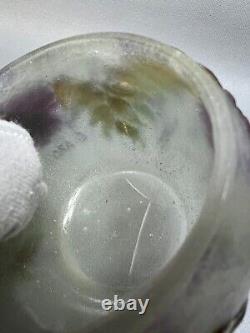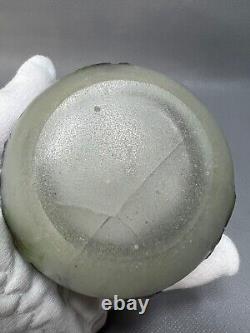 Hello, for sale an important antique French Art Nouveau period small cameo glass vase. Gabriel Argy Rousseau glass paste vase with rowan motif''Sorbier''. Signed with embossed letterings''G. The vase has a cross hairline crack on bottom but no missing pieces of glass.
Still a gorgeous small gem of French glasswork from early 20th century! About Gabriel Argy - Rousseau Gabriel Argy-Rousseau's virtuosity in a glass making technique called pate de verre or "glass paste, " brought him instant acclaim upon his first showing it in 1914. He neither invented the technology for pate de verre nor manufactured it in large quantities for the first time. However, he exemplifies the successful small producer who remained true to the principles of small scale production and hand workmanship over industrial practices. Unlike Lalique and other late decorative artists, Argy-Rousseau never resorted to mass-produced glass. He did succeed in making "high art" glassware in the natural forms and soft colors of Art Nouveau, and gained a reputation for superb work in the medium. The latter half of the nineteenth century brought the revival of this ancient technique.
Though the operations proved both complicated and delicate, Argy-Rousseau manufactured everything within his own workshops. Measures: 2.55'' height x 3.46'' diameter 65mm x. All my items are true as described, all authentic and original collectable items. They are described the best way I can.
All questions will be answered on time depending on the time-zone differences. Package will be securely wrapped to prevent any damage.
If needed in double box. Do not worry to contact me if you need assistance in any situation. Will do my best to satisfy my customers.

---