1900 Victorian Cemetry/funeral Immortelle Glass Dome Ceramic Bisque Flowers Dove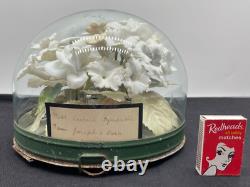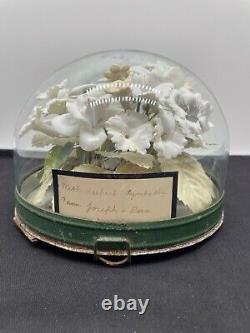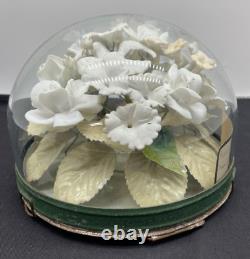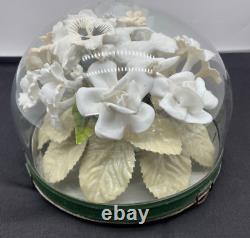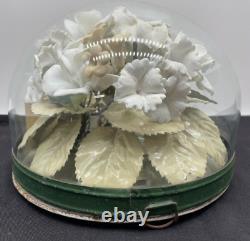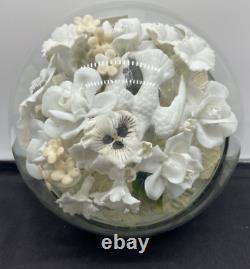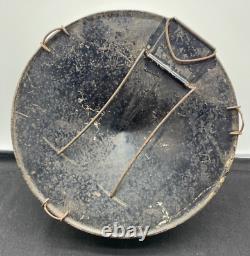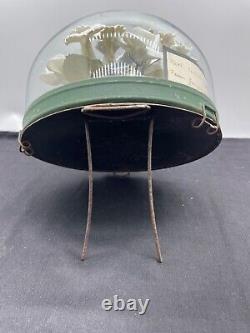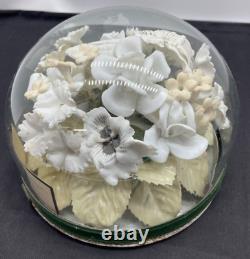 We have on offer an. ORIGINAL C1900 grave/cemetry glass dome "IMMORTELLE" which appears to have never been used.
The word immortelle is French for everlasting. They were a glass dome used on graves with ceramic bisque flowers/leaves (& sometimes hands, crosses or doves) which were placed inside & was enclosed in a wire cage to prevent any vandalism. This immortelle has a ceramic dove inside as well as a message from Joseph & Dora written in ink on a card. It appears that the leaves in this immortelle are made from tin & were glazed/painted over. Size: The IMMORTELLE is 20 cms in width & 14.5 cms in height.
Weight is 1,006 grams.

---