1890s FRENCH LEGRAS VASE HANDBLOWN GLASS PINCHED GILT ENAMELED STUNNING ANTIQUE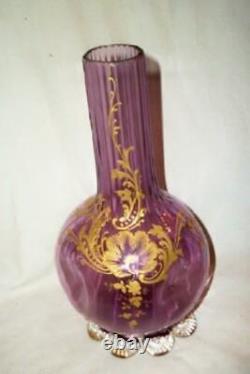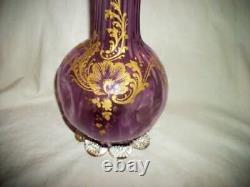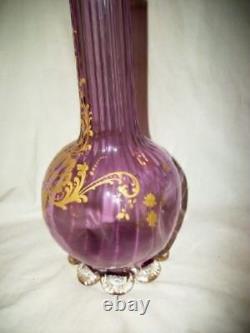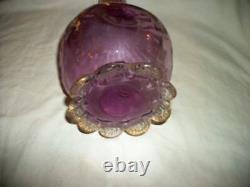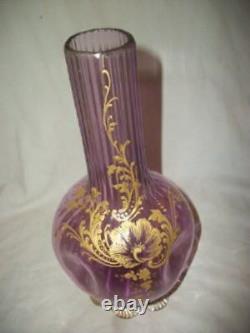 1890s French Legras Gilt Enameled Purple Gilt Glass Vase France 9 1/2 x 5 Inches Diameter Legras et Cie Ruffle Base Rococo Revival Pinched Glass Fluted Stem Forms a Piecrust Edge With The Hand Cut Top Ornate Hand Painted Gold Designs Hints Of Gold in The Glass No Chips or Cracks or Damage. Not Signed Not All Were Stunning Antique Estate Find. I Do My Best Always. Due to The Nature of Our Business We Do Not Have Best Offer on all of Our Listings. We Have Had Offers for 20% to 70% Off. We Simply Cannot Do That.
Items are Placed On Sale at Pre Determined Amounts Periodically. A Very Frequently Asked Question????
We Box Well and Do Not Skimp on Packing Material. Txzj pxzj1967 txzj-11 txzj71 txzj115.

---